Passing the Baton
Eligibility: 55 years of age and older, and currently working (please note you cannot be self-employed, or the owner of a business to participate)
Dear potential participant,
I, Gillian Leithman, along with my Doctoral supervisor, Dr. Linda Dyer, are currently conducting a research study on mature workers, retirement and knowledge sharing.
We are specifically interested in working individuals aged 55 and over, and their motivation to retire or continue working beyond the traditional age of retirement. We are also eager to explore how employees feel about transferring their knowledge and experience to their younger counterparts and grooming the next generation of workers.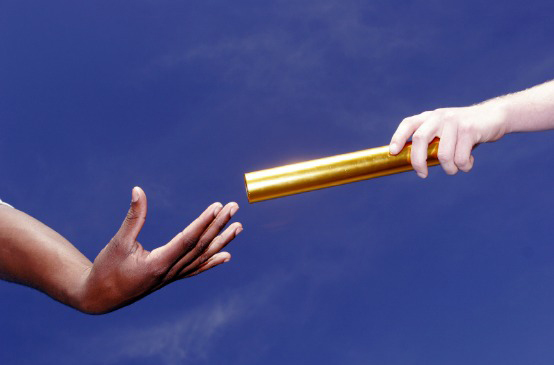 If you are currently employed in an organization or firm (you cannot be self-employed or running your own business) I invite you to participate in our study.
Please be advised that all responses are anonymous and confidential. The results will be available in June of 2015. We will be happy to share the results and the implications with you as soon as the report becomes available providing you drop me a line at gill@directionsrc.com, and let me know you would like to be informed of the findings.
The survey will take approximately 15 minutes to complete and our participants tell us that they find the questions rather interesting (I hope you enjoy them).
Please use the following link to complete the survey:
I really appreciate your time and participation. This study is part of my doctoral work, and you are helping me complete my Ph.D. I hope that you will find it a rewarding experience.
Gillian
Please note our research is supported by funding from
the John Molson School of Business
Who are we?
Linda Dyer, Ph.D., is a professor at the John Molson School of Business and the chair of the Management Department. She teaches management and research methodology. Her research is focused on interpersonal dynamics in small and large organizations, and the advising process.
Gillian Leithman is a PhD candidate at the John Molson School of Business who studies the aging workforce, retirement, and knowledge transfer, and has expertise in corporate training. She can be reached at gill@directionsrc.com or 514.824.1967